Skip map to see list of images
Or:
Follow the trail with the mouse.
Hold mouse over the map where the cursor changes to hand to see the description.
Click to view the image.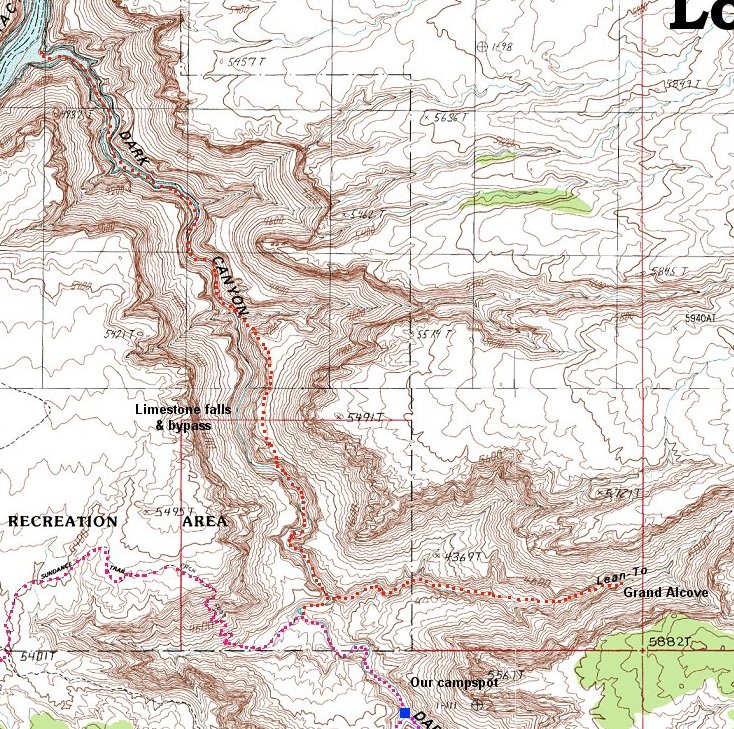 1. Start of the narrow section.


2. Crossing one of the rocky sections.

3. One of the first pools in the lower narrows.


4. The creek cuts deeper and deeper.


5. View at the narrows from the bypass.


6. View of the limestone section from the bypass.


7. Creek bed right below the bypass.

8. Another shot a bit lower downstream.


9. Pictoresque area more below.


10. View upcanyon from where the narrows end.


11. Ivan trying to stop a small waterfall.


12. Relaxing in a small pool above the fall.